Craft Club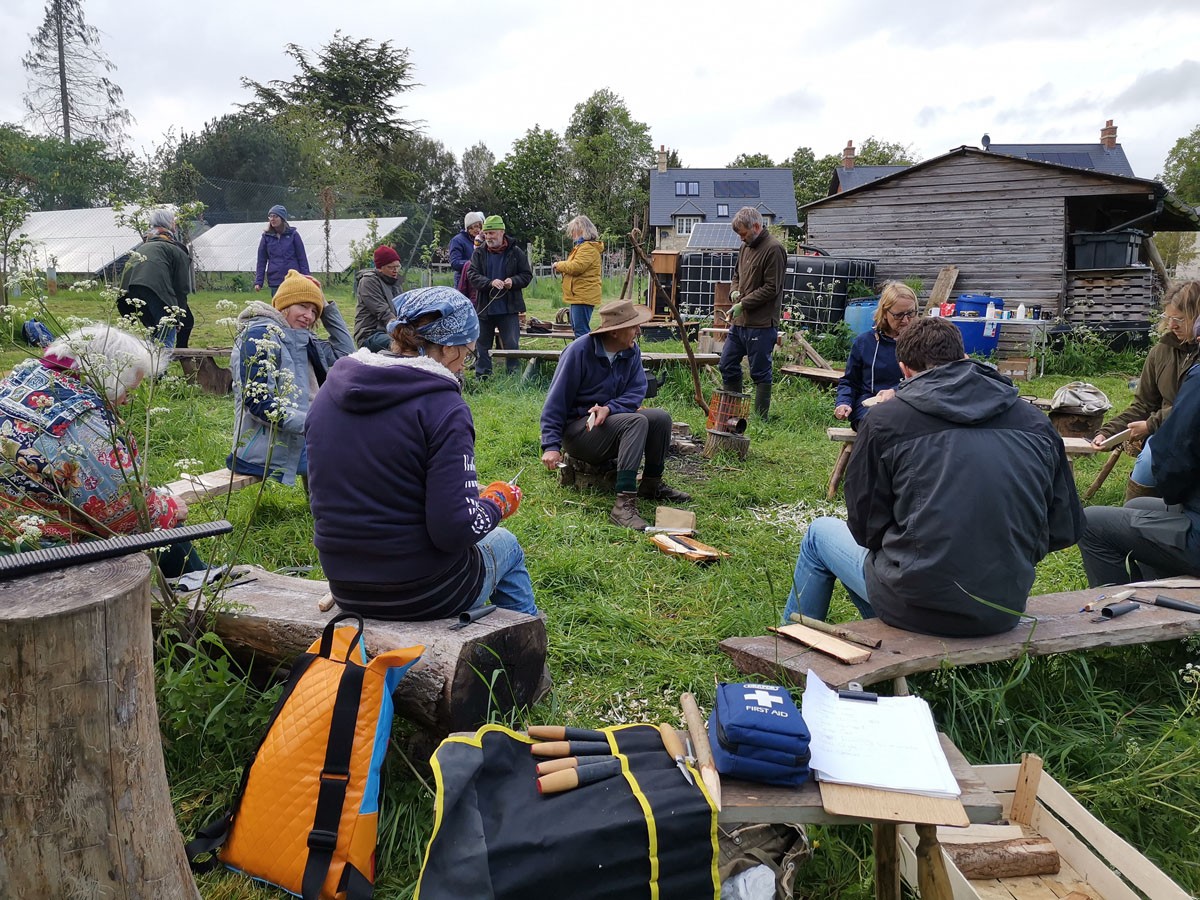 Hello!
Just a quick update to say we had a fantastic first evening of our bi-weekly Thursday Peace Oak Craft Club, it was lovely to see and meet so many people. And we all just about dodged the worst of the weather and enjoyed ourselves around the campfire!
David Knight of https://www.spooncarving.uk/ introduced a group to the art of (Swedish) butter knife carving, whilst we led a side activity in willow hoop making.
Helena Nielsen joined us and began the Stitches for Survival Campaign (https://stitchesforsurvival.earth). Stitches For Survival is a group of knitters, crocheters, stitchers and crafters from across the UK and beyond planning on making a one-and-a-half mile long scarf with a heart-felt message to the COP26 climate talks to be held in Glasgow this November. The length of the scarf represents the 1.5°C target in the Paris Agreement. It was lovely to see the knitters and stitchers group starting to form! If you\l like to find out more from Helena about how you can get involved in some craftivism and contribute to the scarf, come along with your knitting needles or your patchwork!
The craft club is open to any Peace Oak Orchard Members, details on how to join and support Peace Oak can be found at https://eynsham-pc.gov.uk/org.aspx?n=PeaceOakAssociation (scroll to the bottom of the page for the application form).
Some events require booking, others are just open to drop in. We can't guarantee a place for everyone who books but we'll let you know by the Wednesday before, and when a course proves hugely popular we will try to run out again later in the summer.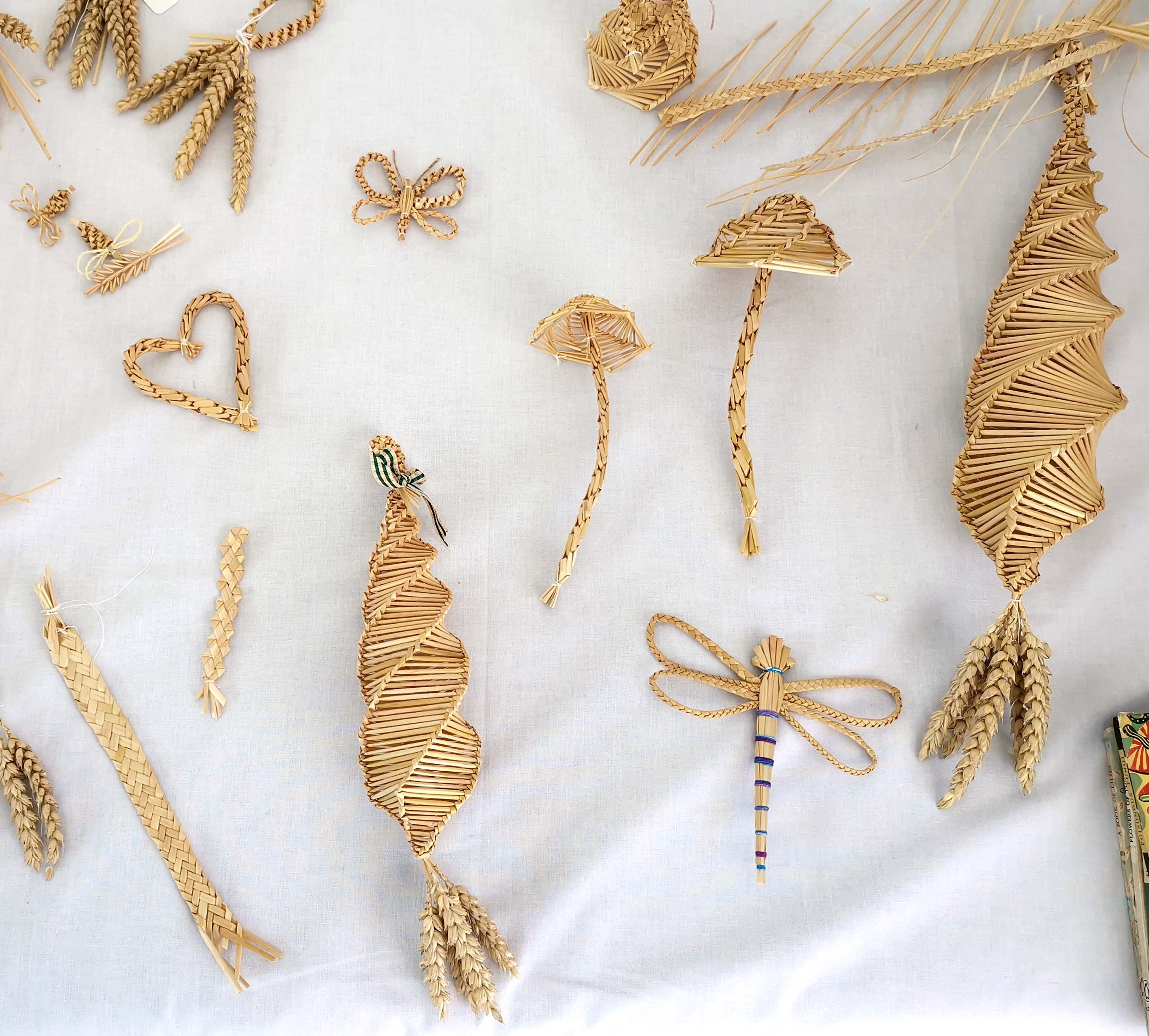 Coming up next ee have two visiting tutors for Thursday June 3rd craft club: textile and embroidery artist Penny Maltby will be leading the main activity of straw work, she'll be telling is all about the wonderful world of straw and will teach us how to make a traditional corn dolly neck using the spiral plait technique.
https://www.pennymaltby.co.uk/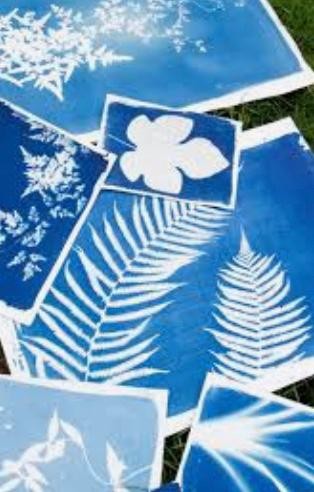 In addition to this tutor group Cassy Healy will be joining us for a side activity of Cyanotype Printing - Fun in the sun - Quite literally! First produced in the mid 1800s these are photographic images, but with no cameras involved. Some of the first photograms ever made were used to index plant specimens, so we will be using flowers & foliage to create our one-of- a-kind works of art.
If all that crafting isn't enough fun, then there will also be some informal woodcarving and green woodworking using the shave horse which you can drop-in on. And of course please feel free to just come and mingle, join us round the campfire, bring your own whittling or watercolours and your suggestions for future activities you'd like to partake in or lead!
These evening sessions will run every other Thursday over the summer, so even if you're running out of time to join the Peace Oak for Thursday 3rd, you're not too late for the rest of the season!
warmest wishes
Charlotte
Making & Growing
Group(s): 0001 Global Communications
Released:

June 03rd, 2021 06:21 AM