Meadow Flowers at the Flower Festival
The NRN was in evidence at the Eynsham Flower Festival, held in the beautiful space of St. Leonard's Church. Many thanks to the Vicar and organisers for their kind invitation.
The NRN's arrangements had pride of place on the altar steps. This position allowed for 3 large jugs of meadow flowers and grasses, art-fully arranged by Alice Walker and Catriona Bass.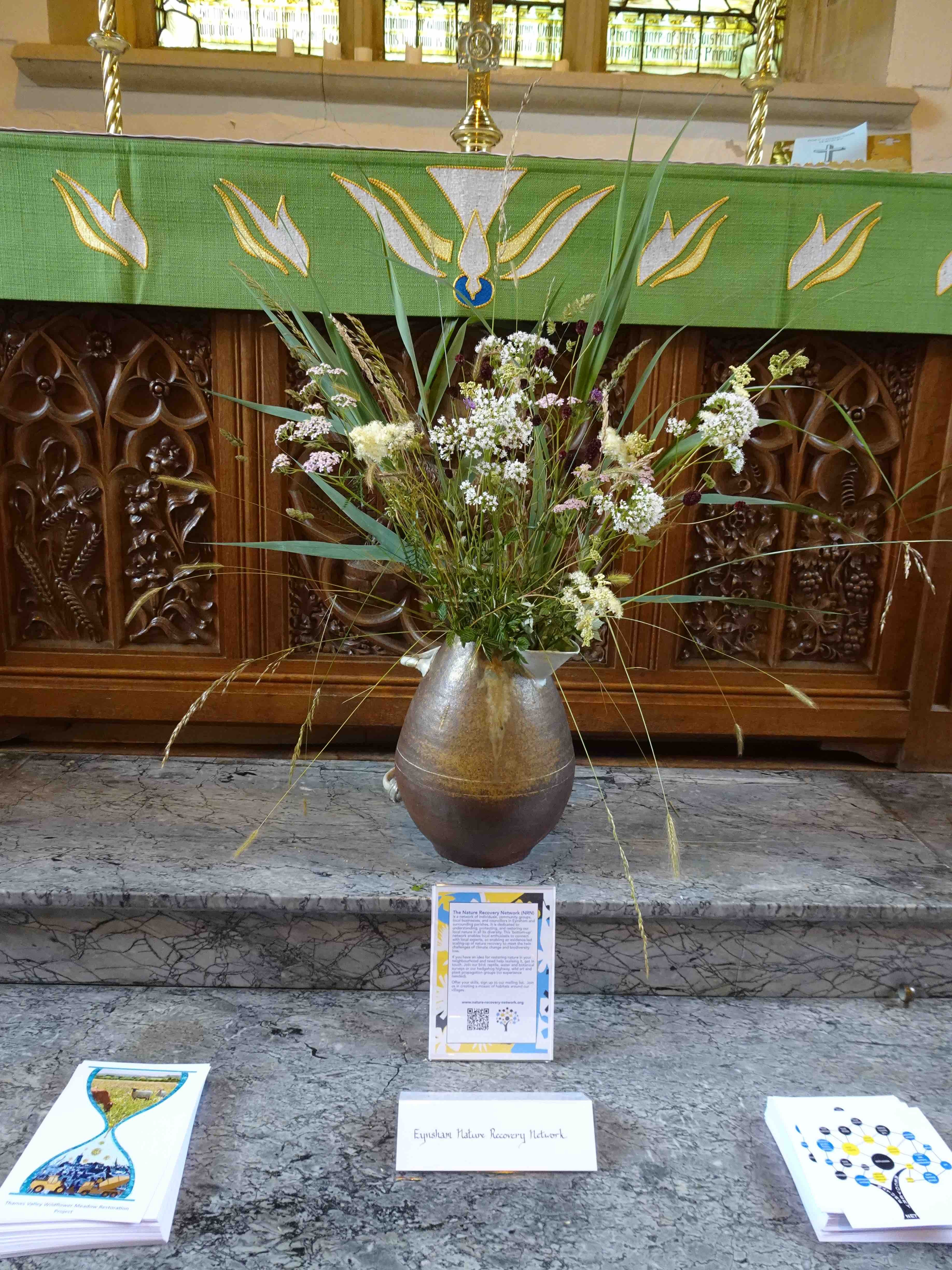 More than 30 species of meadow flowers and grasses from Long Mead - a Domesday Book meadow - were used for the arrangments. One of the arrangements was presented in a Blackware jar retrieved from the silt of the Thames at Long Mead - and still holding water after 150 years!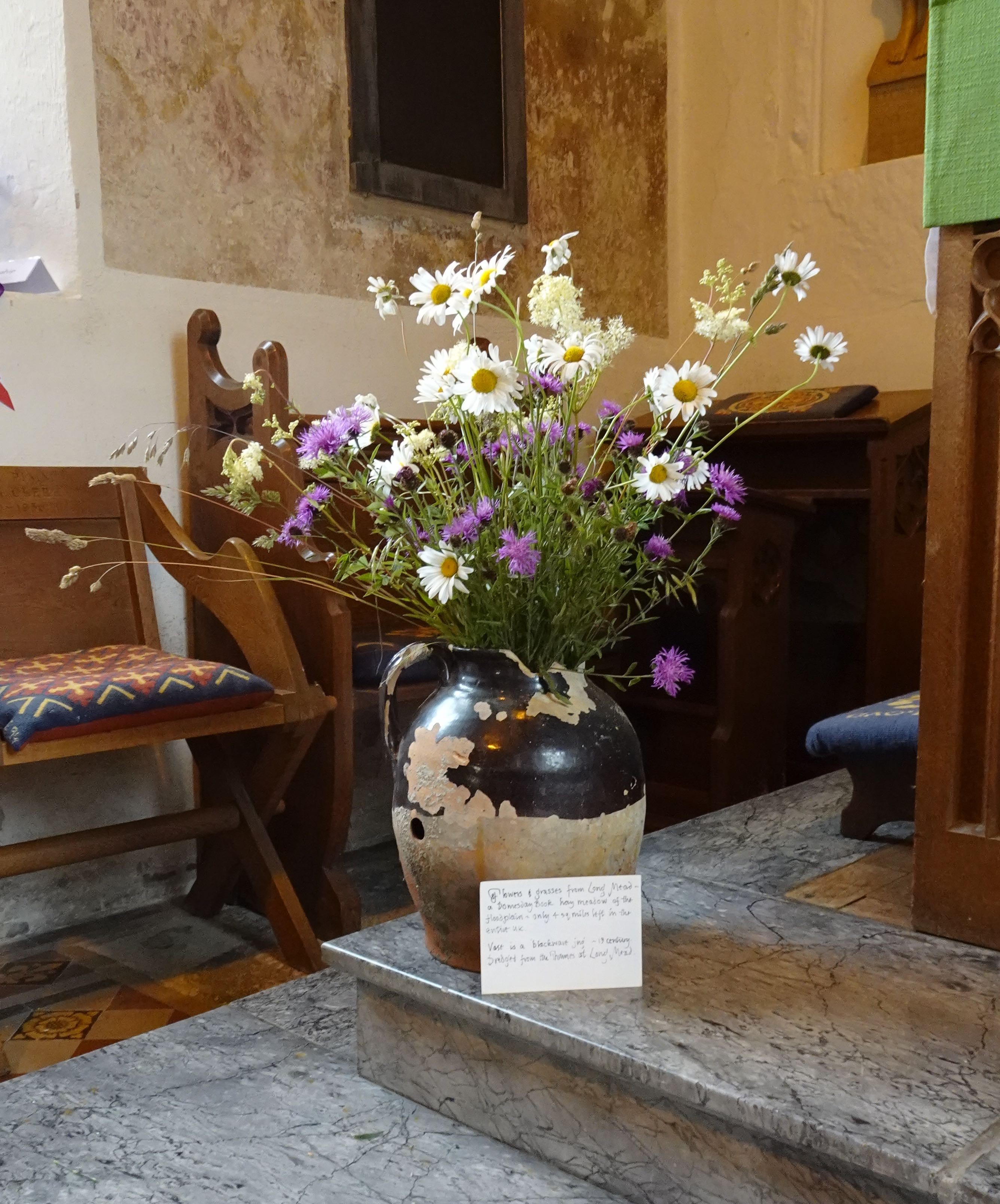 Lefthand side arrangement in Blackware jug retrieved from Thames silt at Long Mead.
Photo K. Martin
We were hoping to use flowers and grasses from our new 'Carnival Meadow', but unfortunately the meadow had to be cut earlier for the Fun Fair, so freshly-cut grasses and wildflowers were harvested from Long Mead, whose 'green hay' containing the meadow seeds was used to create the Carnival Meadow.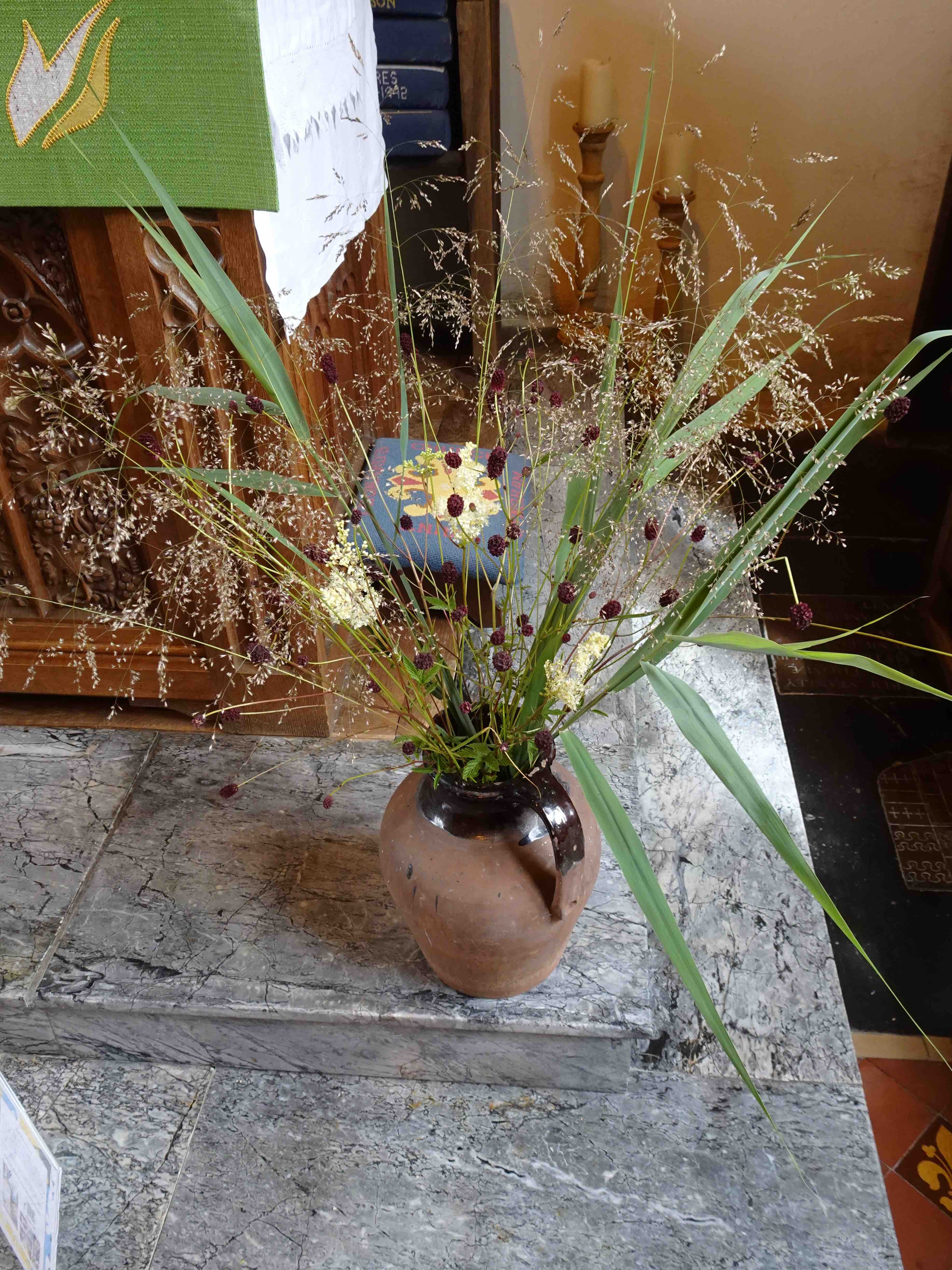 Group(s): 0001 Global Communications
Released:

July 08th, 2022 08:22 PM